Our Impact: Introduction
For more than 90 years the RAF Association has been here for the RAF community, providing life-changing help and support to serving personnel, veterans and their families.
From their involvement with peacetime operations, to overseas deployments where they are separated from family and friends, the contribution of the RAF community to our society is significant. Whatever their need, we ensure that those who have given so much on our behalf are able to lead the dignified, fulfilled and independent lives they deserve.
In 2022 we spent just under
£14million
providing critical services to support people in the RAF community.
88 pence
of every pound we raise is spent on our vital welfare work.
Our community
The RAF Association is one of the oldest military charities. We offer support to an RAF community of one million people.
Every year we help more than 85,000 people to overcome difficulties ranging from physical and mental wellbeing issues to financial struggles.
We have a global network of 66,000 members spanning 100 countries and 249 branches.
We keep our community connected
Maintaining relationships is vital for all members of our RAF community.
With many more people now experiencing acute loneliness and isolation, we created a permanent RAF Association Connections for Life service. Since its launch, we have made more than 30,000 friendship calls, supporting over 2,000 people on a weekly basis.
Whether it's a veteran struggling to adapt to life after service, or a family member facing difficulties alone, our RAF Association Connections for Life volunteers are there to provide ongoing friendship.
"RAFA Connections for Life really does mean that. For me, it's two people that have become friends. I was so pleased. It restored my faith in human nature." – Gerry, Connections for Life beneficiary
Click below to read more about how Connections for Life has made a difference to the RAF community.
Over the last two years
we have made over
30,000
friendship calls to help isolated and
vulnerable individuals within the RAF community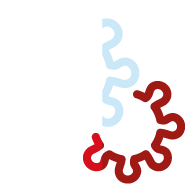 We provided more than
700
RAF families with high quality childcare at our five on-station RAFAKidz nurseries.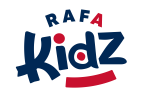 The availability of affordable, high-quality childcare is a key concern for serving RAF families. RAFAKidz was established in 2019 as a direct response to that need. Since then, through our ever expanding network of RAFAKidz nurseries, we have continued to play a vital role for RAF families, supporting them to maintain strong connections through periods of separation and uncertainty, and helping to relive some of the additional strains that the unique nature of RAF service places on everyday life.
RAFAKidz grew in 2022 to include nurseries at RAF Leeming and Brize Norton, bringing our total number of nurseries to five. We have also continued to provide much-needed support to the serving RAF community through the RAF Families Federation and our separation resources; Storybook Wings and Doodle Boxes
"Our daughter absolutely adores RAFAKidz Leeming. It gives her confidence and nurtures her to flourish. It is a very special community and was a great support when my husband was deployed. The staff are caring, friendly and provide the children with lovely experiences.
We are so lucky to have this nursery." – Parent at RAFAKidz Leeming
In 2020 and 2021,
our caseworkers assisted over
7,000
individuals and families who were in need, working with military and charity partners to provide £6.5 million of financial support to them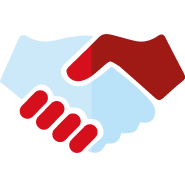 In 2022 we provided
specialist guidance to
1,500
people struggling to care for someone with dementia through our
online 'Navigating Dementia' support hub and training courses on RAF stations.
We offer specialist training and advice to the RAF community. In 2022, 230 people have improved their own resilience by completing our specialist mental wellbeing 'Finding it Tough?' training.
Our dedicated, Navigating Dementia resource hub provides information, resources and signposting for members of the RAF community who are caring for someone living with dementia.
For generations we have been a lifeline for thousands of members of our RAF community.
"The team at the RAF Association are absolute angels. They never make us feel like a burden. They are so caring and want to make sure we're ok – they feel like family, the RAF family that Peter found when he first joined" – Sonia
Read more about the impact the support we provided Sonia and Peter by clicking below.
Every year we help more than
85,000 people
to overcome difficulties ranging from physical and mental wellbeing issues to financial struggles