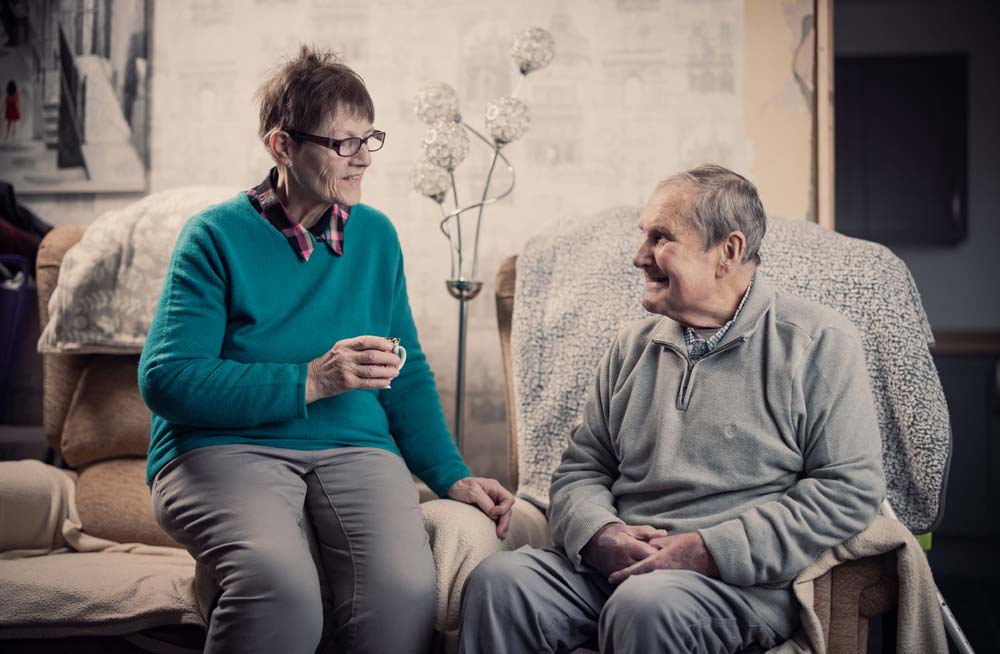 When Sonia, 69 and Peter, 84, Whalley first came into contact with the RAF Association, they were struggling to find the help they needed. Peter, a former radio operator in the RAF, had been diagnosed with kidney failure. After months of Peter struggling to get to hospital to for his treatment, sometimes having to travel on his own, the couple were told he could receive his treatment at home. Sonia took on the responsibility of learning how to use the dialysis machine, but the couple were struggling to adapt their house to accommodate all the equipment needed.
That was when the RAF Association stepped in. The charity allocated a volunteer welfare officer to the couple who engaged an occupational therapist to assess their needs at home. A grant of over £20,000 was secured and a support package put in place.
Sonia believes the help from the Royal Air Forces Association has had a huge impact on their quality of life.
"It's difficult to put into words how wonderful the support has been from the RAF Association and the difference it's made. We were really struggling when we first came into contact with them but they not only listened to us, they made things happen.

"Having our garage converted so that Peter could receive treatment at home has made such a difference to our lives – we never would have been able to do it if hadn't been for the help we've received." 
Yet the support didn't stop there. During this time, the RAF Association also discovered that the couple's home was especially cold. The rising cost of living meant that the price of the gas cannisters the Whalley's use to heat their home has increased by almost 50%. If temperatures drop too low Peter's dialysis machine malfunctions, making it critical for the couple to be able to keep their home warm.
The RAF Association secured funding for portable gas heaters and gas cannisters as a temporary solution, and funded a heated blanket for Peter. Since then the charity has successfully applied for funds to help the couple install a new heating system that prevents the temperatures from dropping to a point where Peter can no longer receive his treatment.
Sonia says; "The rise in the cost of living has hit us really hard. Keeping Peter warm whilst he's on dialysis is so important but the cost of the fuel cannisters that we use has shot up so much. Thankfully, the RAF Association have been able to help us with that, otherwise I don't know what we would have done.

"The team are absolute angels. It's not just the financial support they have been able to help us with, it's everything and they never make us feel like a burden. They are so caring and want to make sure we're ok – they feel like family, the RAF family that Peter found when he first joined."
Our work would not be possible without the generous support of our members and supporters - find out more about how you can give support here.
If you would like to find out more about how you can help support the work of the RAF Association click here.
Alternatively, click here to find out more about the ways in which the RAF Association can support you.