Image credits: © SCC EVENTS / Norbert Wilhelmi
When?
Saturday 23 September 2023 (TBC)

How much?
£50 registration fee + £750 min sponsorship
What's the challenge?
We would love for you to join our team of runners as we take on one of Europe's most iconic Marathon distance races: the Berlin Marathon!
Take on the Berlin Marathon's iconic Marathon distance event and join fellow runners on this international course. The Berlin Marathon route is considered to be the fastest in the world and is a popular annual highlight for both runners and spectators.
This internationally loved event was voted #1 in the 2019 UK Running Awards. Complete your application for a spot and we will be in touch with you to update you.
Got your place through the official Berlin Marathon ballot?
If you have got a place through the official Berlin Marathon ballot, you can still run for the RAF Association. Just let us know once you get your place confirmed and we will send out your running top and fundraising pack.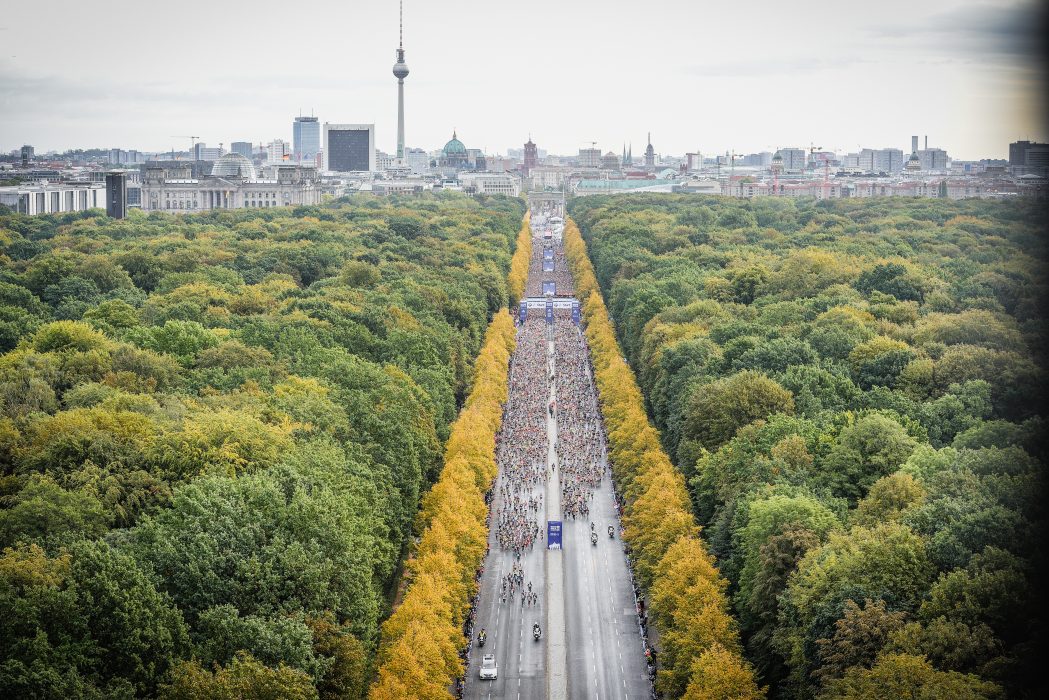 Image credits: Left © SCC EVENTS / Tilo Wiedensohler (camera4) – Right © SCC EVENTS / sportograf
Lower © SCC EVENTS / Norbert Wilhelmi
Why join Team RAFA?
We'll be there with you every step of the way – from the moment you sign up with us to the second you cross the finish line and beyond. We'll give you all the help, support and encouragement you need.
FAQs
Registration fee: Please note that there is a non-refundable £50.00 registration fee payable for those that are successful in gaining a place.
How much do I have to raise for a Royal Air Forces Association charity place?
If you are selected for a place, we ask that all our charity place runners pledge to raise a minimum of £750, not including Gift Aid. This will be due 3 months after the event. Of course, we'll give you all the support you need to smash that target!
Are there ID requirements or an age limit to enter the event?
You must be over the age of 18 years to enter this event
What fundraising support can I expect?
Our small team here at RAFA HQ will be on hand to help and guide you through your fundraising journey; we will give pointers and suggestions on how to increase your pledges and share what other participants are doing to maximise their sponsorship. All runners fundraising for the RAF Association will also receive a running top.