Shortly after Germany's surrender to the allied forces in 1945, the RAF Regiment's Norman Board was in Germany when he heard that anyone able to speak basic French and use a typewriter was wanted in southern France. As a qualified shorthand typist with a smattering of the language, he volunteered in recovering the fallen.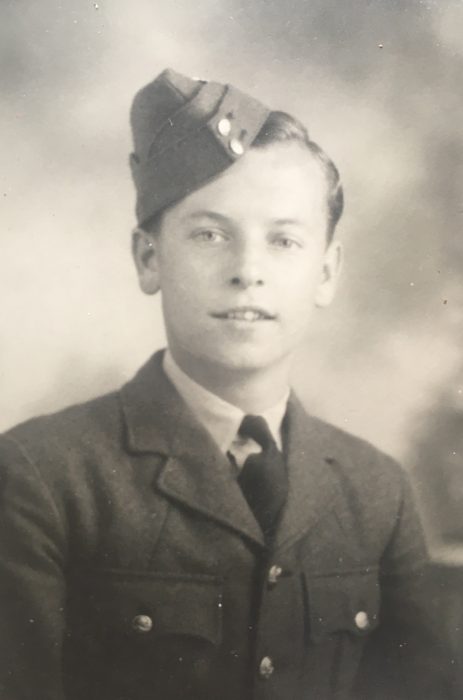 Norman Board. (Courtesy of the Board family archive).
"I was told that I would be joining a 'GRU' – or Graves Recovery Unit… We were of mixed units, all NCOs, and I was immediately made up to corporal. There were 6 jeeps, 19 NCOs and 30 German POWs who were mighty glad to escape the French prison camp. We had no problem with them escaping – the French would have shot them. 
"We journeyed all around the South of France throughout the next four months. Up in the Pyrenees – such mountains – we took remarks from local villagers. They showed us, sometimes with the help of donkeys and shepherds, where Allied aircraft had crashed, and where the villagers had buried them, be they British, American, Canadian or otherwise.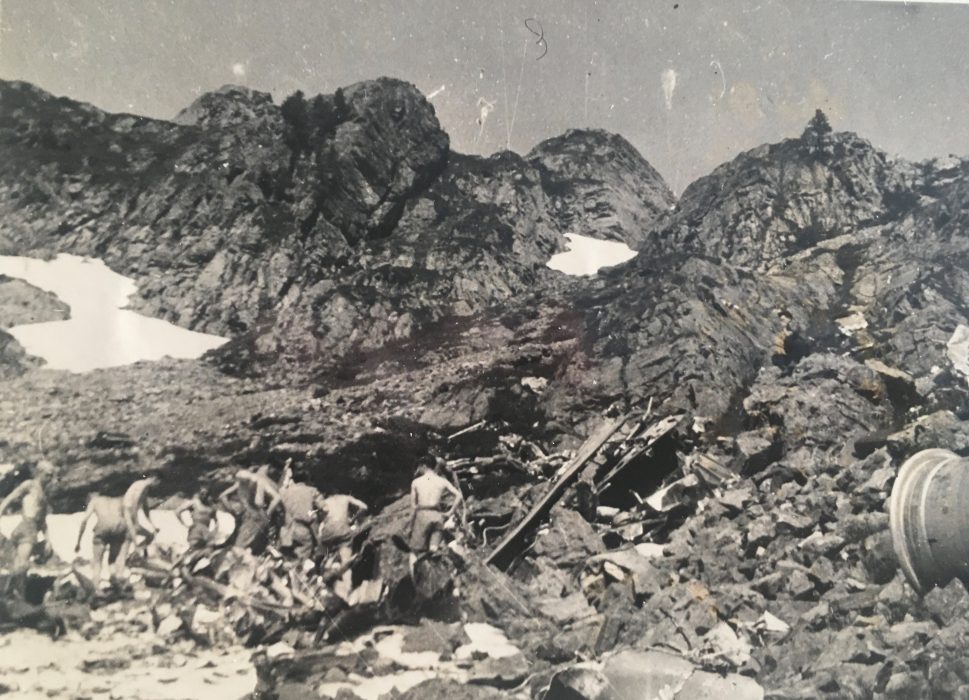 Graves recovery team work at the crash site of the York aircraft. (Courtesy of the Board family archive). 
"We recovered the bodies of the aircrew and staff of Air Chief Marshal Sir Leigh-Mallory in the French Alps. He was flying in a York aircraft to take up command of SEAC [South-East Asia Command]. He had his wife with him. We found them encased in ice, preserved as if they had gone to sleep. We made a bonfire of all the secret material… took their bodies down to the village and buried them. We formed a firing party and covered the area with the flag. I have photographs of this, and I suppose they are still buried there and not in some military cemetery.  
"Some of the villages had never seen an Allied servicemen or even a German, such was the remoteness of the mountains. It appeared to me that the war had passed them by. Such roads are now travelled by tourists, I suppose. Little do they realise the dramas that happened around these mountains [all those] years ago." 
The reburial of Sir Leigh-Mallory and crew of the York. (Courtesy of the Board family archive). 
Air Chief Marshal Sir Trafford Leigh-Mallory, KCB, DSO and Bar, was the highest–ranking RAF officer killed during WWII. Today, both he and his wife, plus the eight aircrew of the aircraft they were flying in, still rest in the spot Norman Board and his team buried them, at Allemont le Riviere Communal Cemetery.