Spread a little Christmas cheer this year with our RAF or aviation-themed Christmas cards from RAFATRAD.
For many of us, writing and sending cards to our friends, family and colleagues heralds the start of the festive season. These days, it's so easy to send an email or text message, but you can't beat a beautiful handwritten Christmas card.

The RAF Association has everything you need to not only send your season's greetings to your loved one, but also support members of the RAF community with every purchase.
Our beautiful Christmas cards feature a range of stunning designs – from classic aircraft in action to traditional festive scenes. For aviation fans, we have cards featuring some of the RAF's most iconic aircraft, like the Vulcan, Hurricane and Lancaster, all set against traditional wintery landscapes for that festive feeling.
For the Red Arrows fans, our Red Arrows cards are a must-have this Christmas, featuring the world-famous display team in their renowned diamond nine formation. If you're a fan of more traditional Christmas scenes, our Midnight Carols cards are ideal for sending your best wishes to loved ones this Christmas.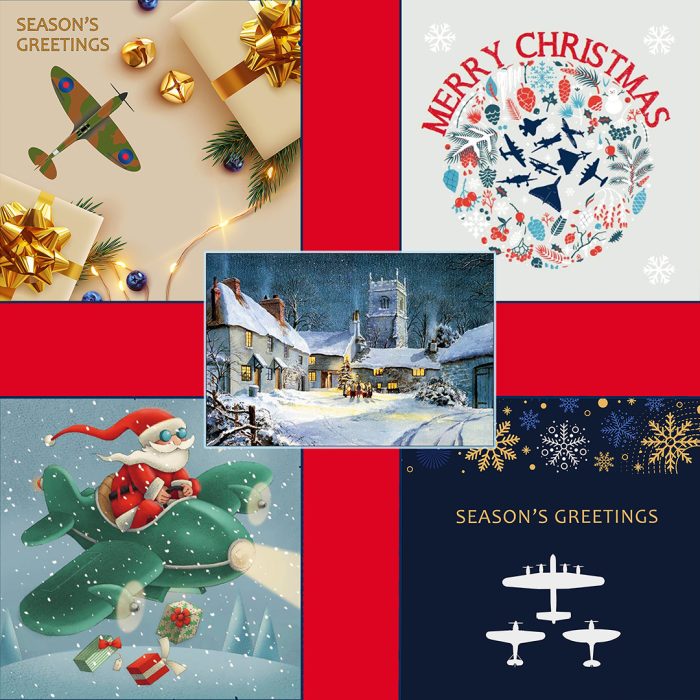 As always, the RAF Association's famous rubber ducks feature on our Ducks Christmas cards and Flying Ducks cards, which see a team of our feathered friends giving Santa a helping hand delivering all those presents.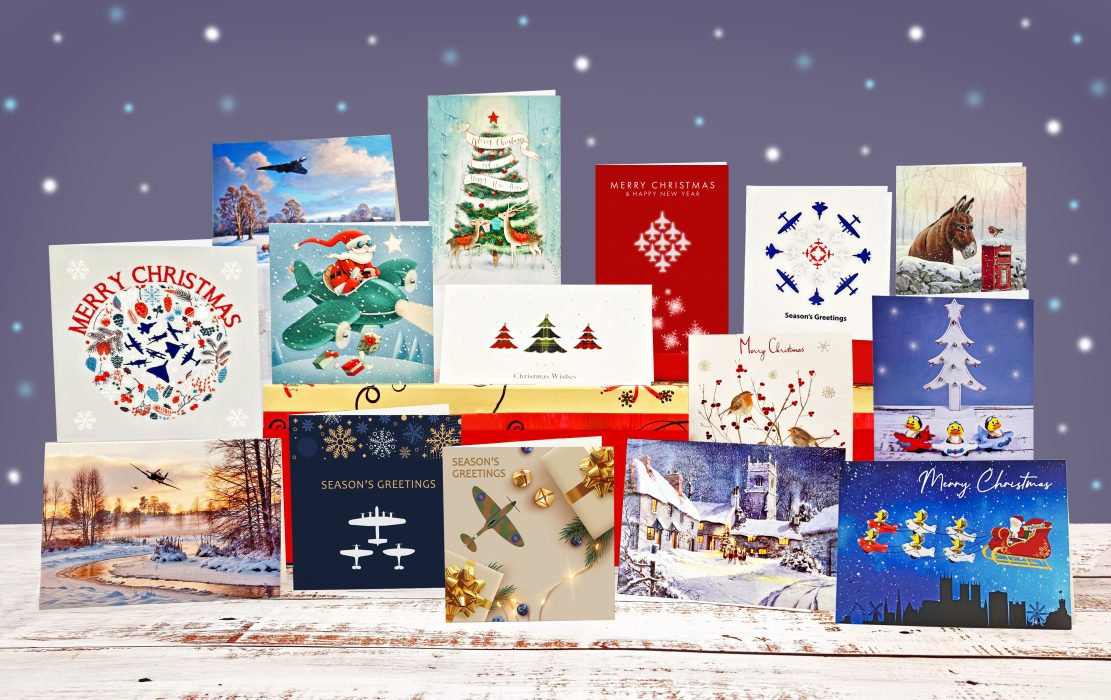 Our cards are sold in packs of ten (envelopes included) and cost £5 per pack. As always, 100% of the profits from the sale of RAF Association products goes towards supporting members of the RAF community.
Explore our full range of in our RAFATRAD online shop.