We are very excited to being getting the air show season off to a flying start (sorry, couldn't resist!), with the Midlands Air Festival.
Held over the Queen's Platinum Jubilee weekend at Ragley Hall, Alcester, Warwickshire, the show promises to be spectacular. It will run from Thursday 2 June until Saturday 4 June. The first day will feature tethered hot air balloons, a mass ascent of the balloons, air displays, an exhibition of large model aircraft, the lighting of a Platinum Jubilee Beacon and will end with an amazing fireworks display. The following two days will follow a similar pattern, without the beacon lighting, but with brilliant hot air balloon ascents in the morning too.
Chris Osborne, Events Retail Manager at the Association, said: "We are looking forward to a packed air show season and the Midlands Air Festival is a great place to start. There is so much to see that visitors are assured of an amazing day out.
"We will be there selling RAF-themed merchandise, including a great range of Red Arrows items; such as children's flight suits, caps, models and signed prints. Anything visitors buy from our stand will help us support members of the RAF community who need us, as all profits go to the RAF Association."
The timetable and exact display aircraft are still subject to change, but a number of RAF display teams will hopefully attend. The timetable, as it stands, shows the Red Arrows flying every day, along with the RAF Falcons parachute display team and the Lancaster from the Battle of Britain Memorial Flight on the Friday and Saturday.
For up-to-date event information visit the Midlands Air Festival website.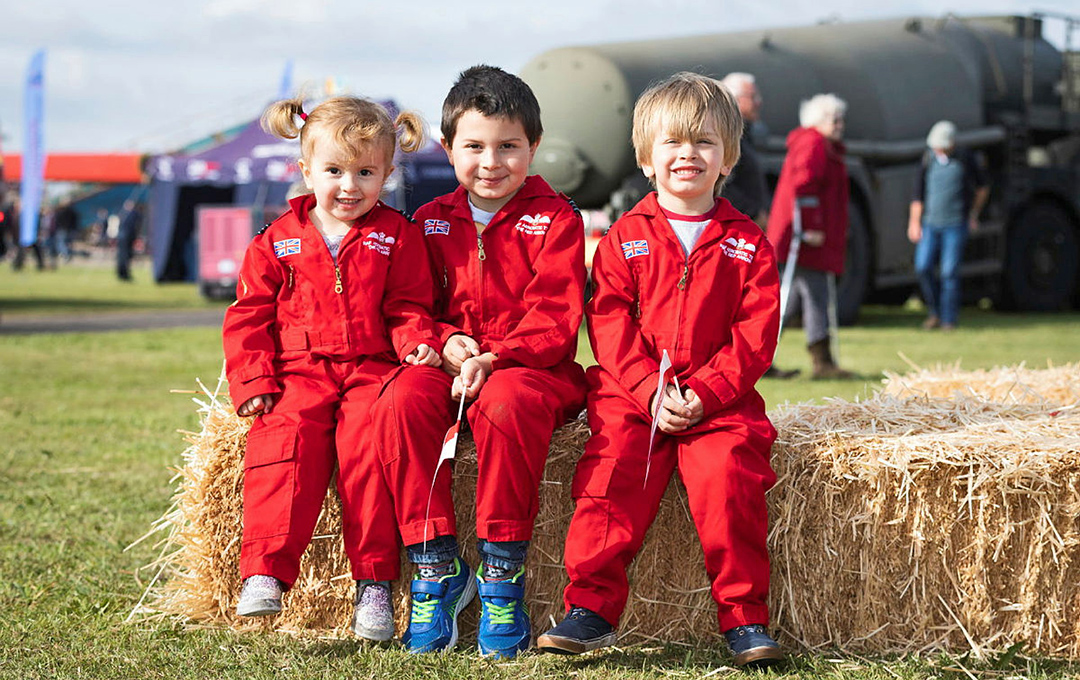 If you would like to show your support for the vital work of the RAF Association and aren't able to visit us at the Midlands Air Festival, you can visit our online shop using the button below!