One year o

n

– H

ow the 

RAF 

Association

r

ose to the COVID-19 challenge
Nobody at the RAF Association could have predicted, back in early March 2020, the extent to which COVID-19 would affect our charity's work. 
With our eyes fixed on the fast-developing pandemic situation, the RAF Association knew that COVID-19 was already making life harder for the RAF community. We also knew that face-to-face contact between our employees, volunteers and beneficiaries would have to be reduced. But what we didn't know at that point was that, within weeks, we would become a lifeline to more than 100,000 people across the UK. 
The Association's Secretary General, Nick Bunting, said:
"I remember that, over the course of just a few days in March 2020, our conversations broadened out from the immediate safety of our members, employees and volunteers to the need for us to prepare to become a kind of fourth 'emergency' service for all vulnerable members of the RAF community. 
"With Government announcements from mid-March that vulnerable people must shield from the virus, and that all non-essential contact and travel should stop, we saw that urgent and significant changes to our service-delivery would be needed." 
It was with a heavy heart that Nick's team sent out messages to all employees and volunteers asking them to cease in-person contact with the people we serve, but, by then, discussions were already well advanced about how we could enhance our support provision. 
"We realised, with the Prime Minister's 'stay at home' directive on 23 March, that many of our beneficiaries were about to enter probably their greatest time of need, and that they would rightly look to us for help," said Nick.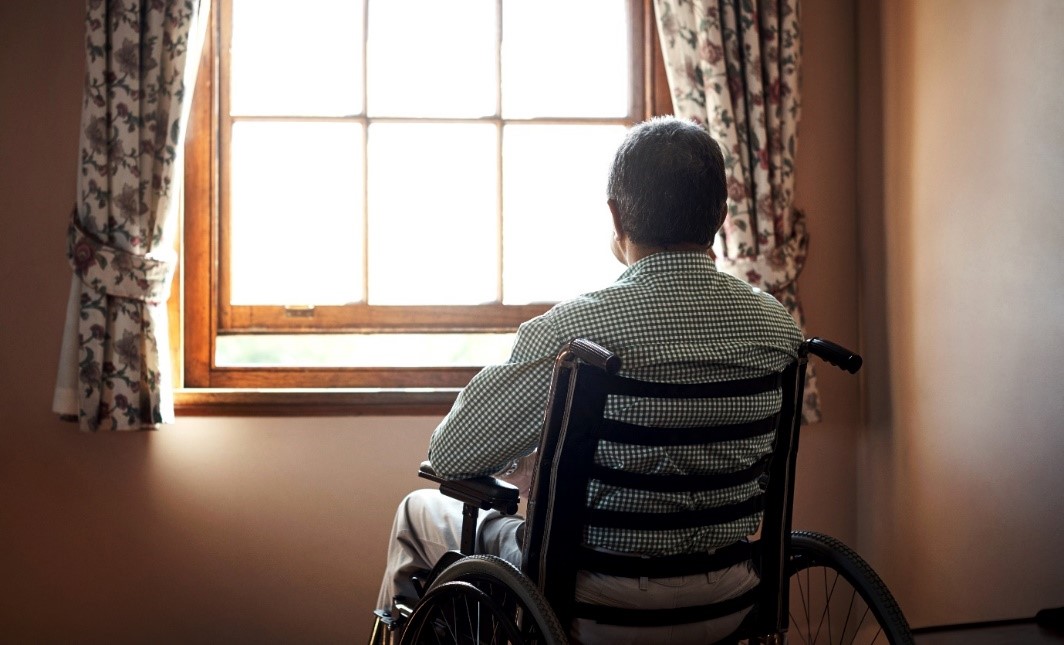 With a significant part of our welfare work having traditionally involved meeting people in person, the Association suddenly found itself telling veterans and their dependants that our facilities, all face-to-face case work, and friendship visits had to be closed or suspended. 
Restrictions, following rapidly-implemented risk assessments, were introduced at our RAFA KIDZ nurseries on RAF stations, and dozens of RAF Association fundraising events were cancelled, postponed or re-formatted, resulting in an immediate and dramatic fall in income. 
It wasn't long before pleas for urgent help started to arrive from people shielding from the virus who, with no local friends or family to support them, were running out of essential provisions. 
The Association's Director of Welfare and Policy, Rory O'Connor, said:
"We did some quick research into the items people most needed, and, by the start of the first national lockdown, had arranged for volunteers to deliver bags of provisions to people's doorsteps." 
Initially, the 'bag drops' were organised on a case-by-case basis, but, as demand grew and the pandemic situation worsened, the initiative rapidly became a cornerstone of our charity's emergency response. 
Director of Fundraising and Communications Rachel Huxford was tasked with developing the RAF Association's COVID-19 projects. She said:
"We got in touch with some of our more vulnerable members and asked what else they needed. Most people highlighted their increased isolation, loneliness, anxiety, and concerns about ongoing access to food and hygiene products." 
Fortunately, the RAF Association's Welfare Team had been working hard to research and develop new ways of working before COVID-19 hit to ensure we were meeting the evolving needs of our community. 
Rachel said:
"Building on that previous work, and armed with our new research findings, we were able to rapidly build and launch a four-pronged emergency package – Operation CONNECT." 
Operation CONNECT comprised Projects OUTREACH, HELPLINE, ENTERTAIN and BAGDROP. Each complemented, enhanced and extended existing welfare services, and was managed by a skeleton crew of employees. 
Rachel said:
"With over 50 per cent of our employees furloughed by then, many of those remaining were asked to take on new roles and responsibilities – something which every single person did with enthusiasm and dedication." 
Projects OUTREACH and HELPLINE went hand-in-hand. The Association had to find a way to continue its well–established and popular 'befriending' initiative, which now moved under the HELPLINE project. It quickly transformed into a telephone service to make sure as many people in the RAF community as possible were contacted to check on their welfare – this was the OUTREACH project.  
Everyone who was asked to make calls needed appropriate training, so an online course was rapidly developed, tested and rolled out. Rather than carrying out the roles they had been employed for, new employees arriving at the Association were immediately trained as part of the OUTREACH team. 
As the days, weeks and months went on, 800 new volunteers were recruited to ensure that no member of our community needed to feel alone during the pandemic. 
Meanwhile, project BAGDROP ramped-up its COVID-safe doorstep deliveries. The bags, which included toilet rolls, soap, tinned soup, tinned fish and UHT milk, were distributed from four UK hubs to local volunteers to carry out deliveries as beneficiaries were identified. More than 500 bags were delivered during the lockdowns. 
While volunteers were delivering the bags, they were also able to ask beneficiaries if they wanted to be referred for help from the Association's other projects. As a result, many bag recipients went on to receive regular friendship phone calls or help with more complex welfare needs. 
Since the start of the first lockdown, the Association has made over 120,000 calls to vulnerable members of the RAF community as part of Project OUTREACH and HELPLINE.  
Recognising that the lockdown days felt desperately long for people not able to leave their homes, the Association launched Project ENTERTAIN. While primarily aimed at older people, it was available to all, and its following quickly snowballed. 
Entertainment, via Facebook and Zoom, included low–impact fitness sessions, dancing, RAF history talks, interviews with serving personnel, and sing-alongs. There were also radio shows, quizzes and cookery slots. Even BBC TV's Saturday Kitchen presenter Matt Tebbutt made an appearance!
More than 100 Project ENTERTAIN broadcasts have gone out over the internet, and have had more than 1.5 million views globally. 
The success of Operation CONNECT over the past year has highlighted an increased and unmet need for services to address loneliness and isolation. Our four emergency projects have, therefore, now been incorporated into the Association's permanent welfare services. 
Projects HELPLINE and BAGDROP have become part of our welfare casework service. Project ENTERTAIN, which was re-introduced during the second national lockdown, will be relaunched later this year. Meanwhile, Project OUTREACH has been combined with our befriending service under the new name Connections for Life, allowing us to reach and support many more beneficiaries. 
Secretary General Nick Bunting said:
"Throughout this strangest of years, the Association's branches, members, volunteers and employees have all shown incredible dedication to looking after the welfare of the most vulnerable in the RAF community.  
"Everyone stepped up and did what was expected of them. And much more. Thank you to everyone who helped, and to those who continue to help the members of our RAF community who need us most."