Our ambassadors are supporters from a wide range of backgrounds. Each of our ambassadors has a clear connection to our cause and share our vision of supporting the RAF community. They are passionate about the work we do and the people we help and are prepared to give their time and energy to champion us.
Air Chief Marshal Sir Rich Knighton KCB FREng 
Air Chief Marshal Sir Rich Knighton KCB was appointed Chief of the Air Staff in June 2023. Air Marshal Sir Knighton KCB joined the RAF in 1988 as a University Cadet and studied at Clare College Cambridge. He spent his early career working as an engineer officer in a range of operational and staff appointments on Nimrod, Tornado and Harrier. After completing the Advanced Command and Staff Course in 2004 he held appointments as a Wing Commander in the Harrier Integrated Project Team and as the Military Assistant to Deputy Chief of Defence Staff (Equipment Capability). Apart from a happy period as the RAF's Logistics Force Commander and Station Commander at RAF Wittering from 2009 to 2011 and time at the Royal College of Defence Studies in 2009, his career since he was promoted to Group Captain in 2007 has been spent in strategic and capability planning roles at Air Command and in the MOD. Prior to becoming Chief of the Air Staff, he was appointed to Headquarters Air Command as Deputy Commander Capability and People in May 2022. He is married to Caitlin, who is a partner in a large law firm in Cambridge; they have 2 teenage daughters.
"The RAF Association provides truly amazing help and support for the whole RAF family. As an Ambassador I love hearing the individual stories about the impact the Association has on people's lives. I am incredibly proud to be an Ambassador for the Association – all I have to do is talk about what we do – easy!"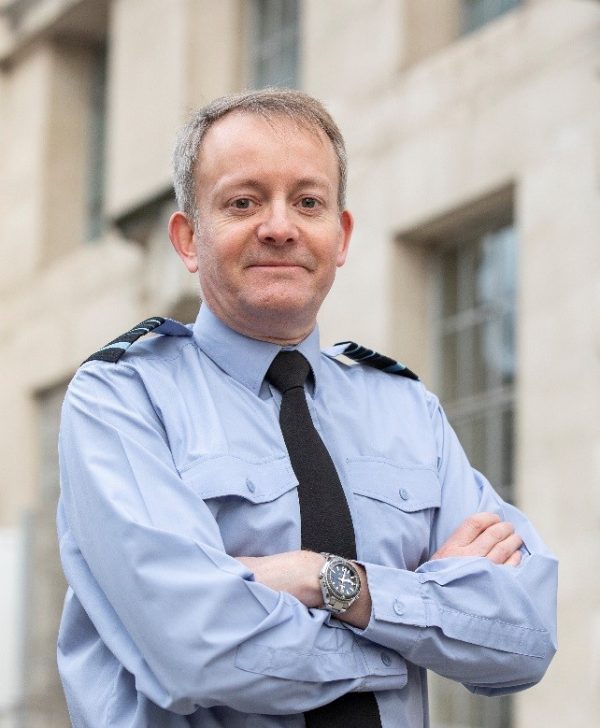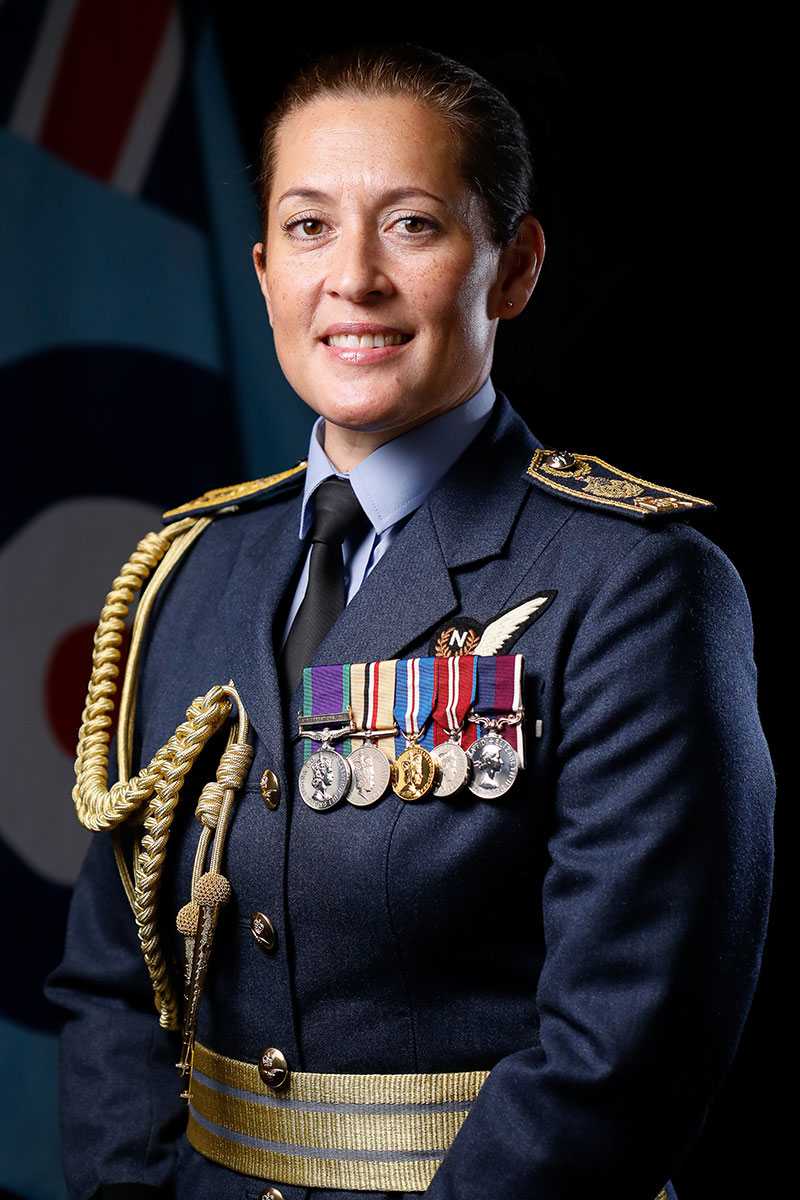 Air Vice-Marshal Suraya Marshall
Air Vice-Marshal Suraya Marshall grew up in York, graduating from the University of Nottingham with a Law degree and becoming a member of East Midlands University Air Squadron before joining the Royal Air Force as a Navigator in 1994. During 3 tours flying on the Tornado F3, she participated in numerous operational deployments in Iraq, conducted Quick Reaction Alert in defence of the UK and the Falkland Islands, qualified as a Weapons Instructor and deployed on many overseas, multi-national training exercises.
Command appointments include Fast Jet Weapons System Officer Training, Officer Commanding 92 Squadron in the Air Warfare Centre responsible for operational Tactics & Training, Officer Commanding 55 Squadron delivering Rear Crew Flying Training, Deputy Commander of the RAF's Intelligence, Surveillance, Target Acquisition and Reconnaissance Force and Commandant of the RAF College Cranwell. She became the Air Officer Commanding No. 2 Group in October 2021.
In operational command and control, she has worked with coalition partners in the Middle East Combined Air Operations Centre, where she was involved in the design and execution for the second Gulf War in 2003 and then in 2019 as the Director of Coalition Air Operations in Iraq, Syria, the Arabian Gulf, Afghanistan, the Gulf of Aden and the Red Sea.
Staff appointments include 3 years working in defence procurement, time in the Typhoon Force Headquarters delivering training transformation and defence sales, and 5 years spent working in the joint strategic environment, initially in the Operations Directorate of the Ministry of Defence (MOD) and latterly as Military Assistant to the Vice Chief of Defence Staff. A graduate of Advanced Command and Staff Course (2009) and Higher Command and Staff Course (2019), she holds a Masters in Defence Studies.
"Being an Ambassador for the RAF Association is very important to me as it allows me to give back to a charity that provides so much support to the broader RAF family. It is also fantastic to work with such an energetic and innovative team. I am proud to advocate the valuable work the Association does and assist in any way I can."
Air Vice-Marshal (Retd) G M Waterfall
Gary Waterfall retired from The Royal Air Force after 34 years' service in 2019. As a pilot, he spent his time with the Harrier Force, but also served with The Red Arrows for the 1997-1999 seasons. His last flying appointment was in command of Joint Force Harrier Force and Royal Air Force Cottesmore, where he led the Force and the final 16-ship formation into retirement on 15th December 2010.
In higher command, he led the UK air contribution to Op ELLAMY (the UK contribution to the NATO led campaign in Libya to uphold UNSC resolution 1973), was the deputy commander of the Air Security for the Olympic Games, and led The Typhoon Force before promotion to Air Vice-Marshal. On promotion, he was selected as Air Officer Commanding No 1 Group, responsible for the training, generation and sustainment of the RAF's Combat Air, ISTAR and Air Command and Control; this included appointment as the National Air Defence Commander, responsible for the security and integrity of UK airspace. His last role was as the Chief of Staff (Operations) at the UK's Permanent Joint Headquarters, where he was responsible for the planning and execution of UK Joint global operations.
On leaving the Royal Air Force, he set up and continues to run his own Company, Pegasus Potential Ltd, advising and mentoring across the Aerospace, Defence and Leadership sectors. He was appointed a Deputy Lieutenant to the Lord Lieutenant of Lincolnshire in March 2020, is President of 2248 (Rutland) Air Training Corps, Chair of The Red Arrows Trust, and an Ambassador and befriender for The Royal Air Forces Association.
"I've been an RAF Association Ambassador since 2017, both as a serving member of the RAF and now as a veteran. I cherish my role and do all I can to promote the great work the RAF Association does, but also to highlight the significant requirement to keep helping those members of the RAF Family of yesterday, today and tomorrow in their hour of need. It is genuinely heart-warming to be part of such a caring organisation."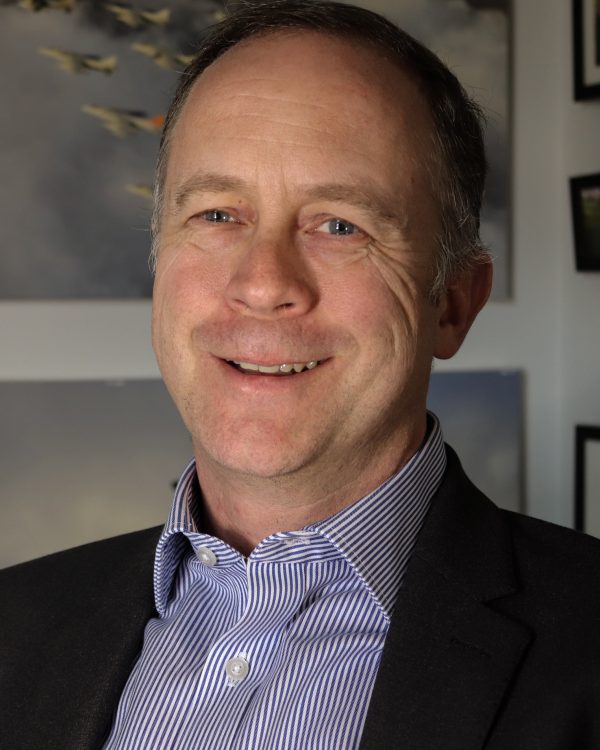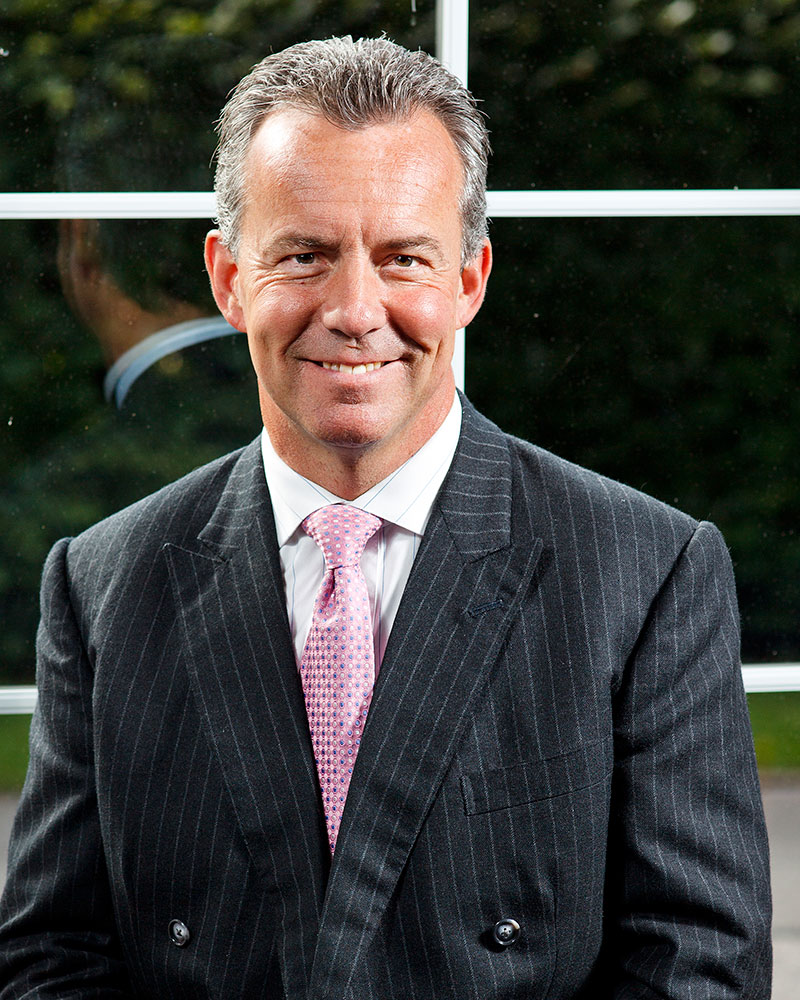 Air Vice-Marshal (Retd) Sean Bell
Sean Bell enjoyed a first career in the RAF where he flew Harrier fighter jets from land and sea, and served on numerous staff appointments in the Ministry of Defence and overseas.  In addition, Sean was deployed into a wide variety of dynamic multi-national operational theatres, including Bosnia, Sarajevo, the Gulf, and 3 tours in Afghanistan.  Sean left the RAF in late 2012 as an Air Vice-Marshal.
Since leaving the RAF Sean has a portfolio career which includes running a small property development company and providing defence consultancy services to national and international clients. Since 2022 Sean has been providing military analysis for SKY News in their coverage of the Ukraine war.
Sean is also a Fellow of the Institute of Directors, a Fellow of the Royal Aeronautical Society, an Ambassador for Officers OnBoarding and RAFA, the Chairman of the Aviation Focus Group, and is President or Chairman of a variety of charitable causes.
"I am immensely proud to be an ambassador for the RAF Association. It was a privilege to serve the RAF for three decades, and this is a unique opportunity to give something back, and play my part in helping the wider RAF community – serving, reservist and veteran – and their families. Regardless of our background, we all need a helping hand at times, and the RAF Association provides a unique, professional and invaluable service for those in need."
Group Captain Simon Nevin
Group Captain Simon Nevin (Nev) joined the Royal Air Force in 1997 as an Assistant Air Traffic Controller, serving in the UK and Cyprus and deployments in West Africa and the Former Yugoslavia, before commissioning in 2003 into the Weapon Systems Officer Branch. His flying career commenced at Royal Air Force Lyneham on the Hercules force in January 2005, flying the C130K with 70 Squadron and 47(SF) Squadron. He has flown globally on the C130 in support of enduring operations in Kosovo, Iraq and Afghanistan, and contingency operations in Africa and the Middle East. In 2011 he deployed in a ground role in support of 20 Armoured Brigade in Task Force Helmand (Afghanistan) and was promoted to Squadron Leader during the tour.
Following a staff appointment in the Air Mobility Force Headquarters at RAF Brize Norton, he deployed to the 609th Air Operations Centre Al Udeid as the Staff Officer 2 of Intelligence Surveillance and Reconnaissance, before undertaking a Flight Commander role on 14 Squadron flying the Shadow R1, at RAF Waddington. Promoted to Wing Commander in 2017, he was seconded to the Operations Directorate in the Ministry of Defence, London, for 6 months, ahead of attending the Advanced Command and Staff Course from 2017 to 2018. His most recent appointment was as the Deputy Special Forces Air Commander, working to the Director of Special Forces within Headquarters DSF, responsible for the continued delivery of air power in support of global operations. He took command of 51 Squadron in early May 2020.
An avid football fan and long-suffering Arsenal supporter, he is married to Susannah and has three children. He also enjoys the madness of long distance running and is the veteran of 5 marathons to date.
"Throughout my career I have seen first hand the incredible support that the RAF Association provide to the wider RAF community and so it is truly an honour and a privilege to play my part as an Ambassador in making and maintaining the links that RAFA have with the Service and driving initiatives to help promote the outstanding support they provide."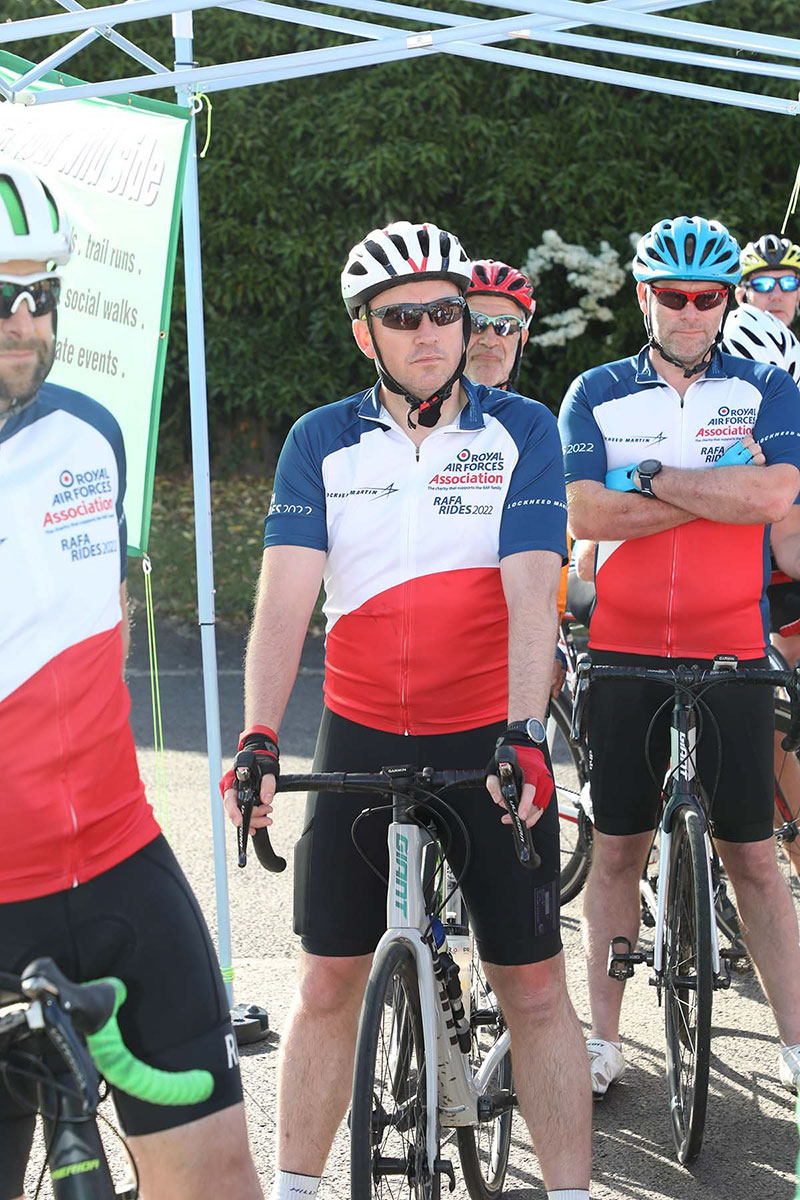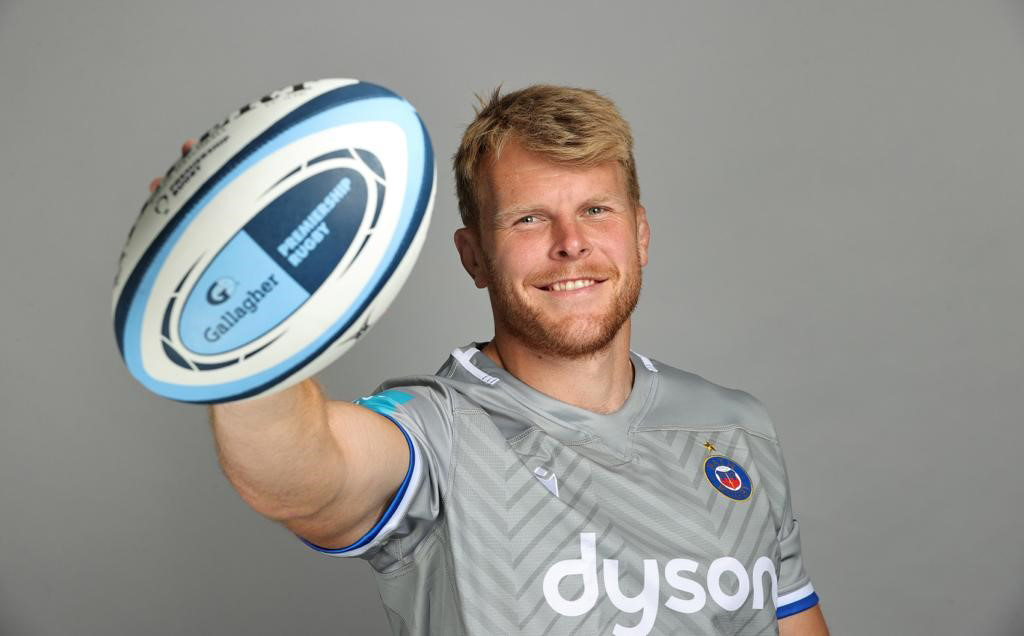 Corporal Josh McNally
Corporal Josh McNally is a Royal Air Force weapons technician and has been in the RAF since 2009. He plays lock for Bath in English Premiership Rugby and has also played for England.
Josh initially played rugby solely for the RAF, but in 2012 he joined Henley Hawks as part of the Royal Air Force Rugby Union Centre of Excellence Scheme. Moves to London Welsh and London Irish followed, before he joined Bath in 2019. After recovering from surgery to correct a hole in his heart in 2017, he was named UK Armed Forces Sportsman of the Year in 2018. In June 2021 he was named in the England squad for the summer tests and has one cap so far.
"As I have got into performance sport it's become about the people I can make contact with – for the RAF and for charities. I think that the RAF Association is the best charity I can get involved with."
"Making the Remembrance video for the Association really resonated with me, it really opened my eyes up – I wanted to do more."
"My realisation that people need help is all pretty new. My experience of RAF service was when I was very young. I had no real responsibilities, I was in my twenties; we just went and did the job and had fun. Now I have a family of my own, I understand that help is needed. I forgot how much help a charity can give a family."
John Peters
John Peters came to the world's attention in January 1991, when as a prisoner of war, his disfigured image became a potent symbol of Saddam Hussein's ruthless aggression. He has written two best-selling books and is a BAFTA Award Nominee.
Joining the RAF through a university cadetship, he flew Tornado GR1s on XV and 31 Squadrons, then became an instructor pilot at the Tri-national Tornado Training Establishment before being promoted to Squadron Leader for his last role at RAF Bentley Priory in the Inspectorate of Flight Safety. On leaving the RAF, he founded a business consultancy, working internationally providing business critical development, consulting and coaching through a leadership lens, challenging businesses' approach to uncertainty, organisational learning, trust and failure.
As a Visiting Professor, he runs numerous Executive MBA programmes for business schools and has been Chair of the Association of MBAs, (the international MBA gold-standard accreditation), is a Trustee of the Royal Air Force Club, and is Governor of Worcester Royal Grammar School and Patron to KidsOut, a charity supporting disadvantaged children and a non-executive director to businesses.
"I am proud to be an RAF Association Ambassador. I understand the reason I now enjoy a blessed life is because others did their job, some making the ultimate sacrifice. I wished to give something back to the RAF family that has so much defined my life. To support those who have given so much and may now find themselves needing help."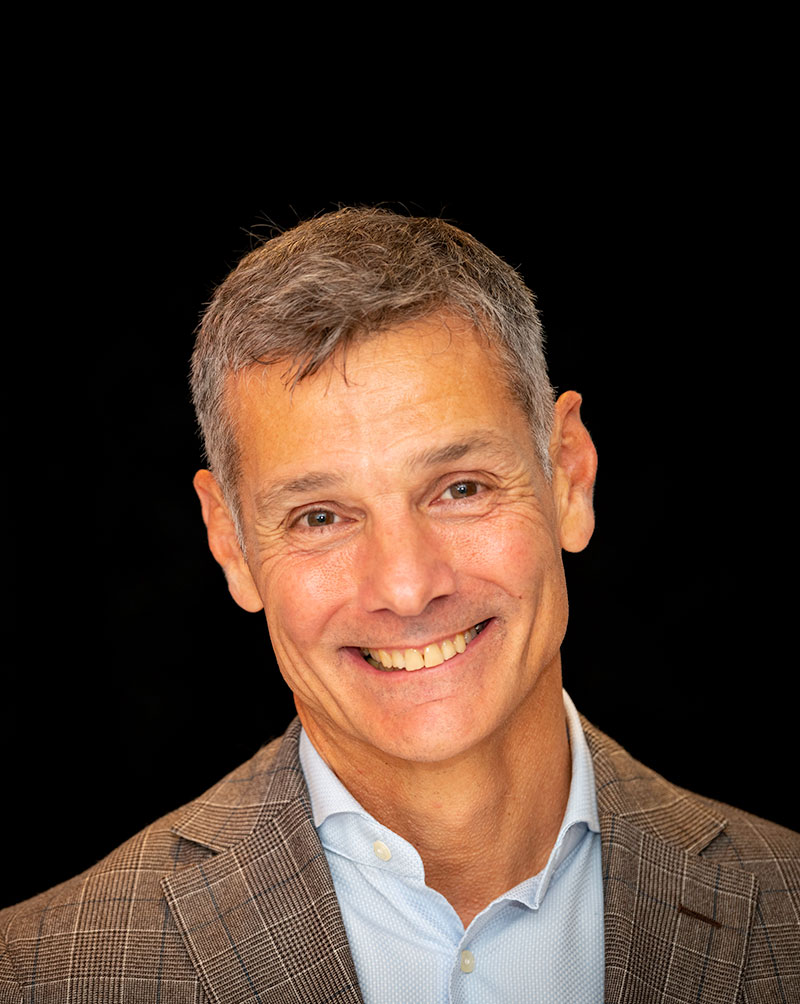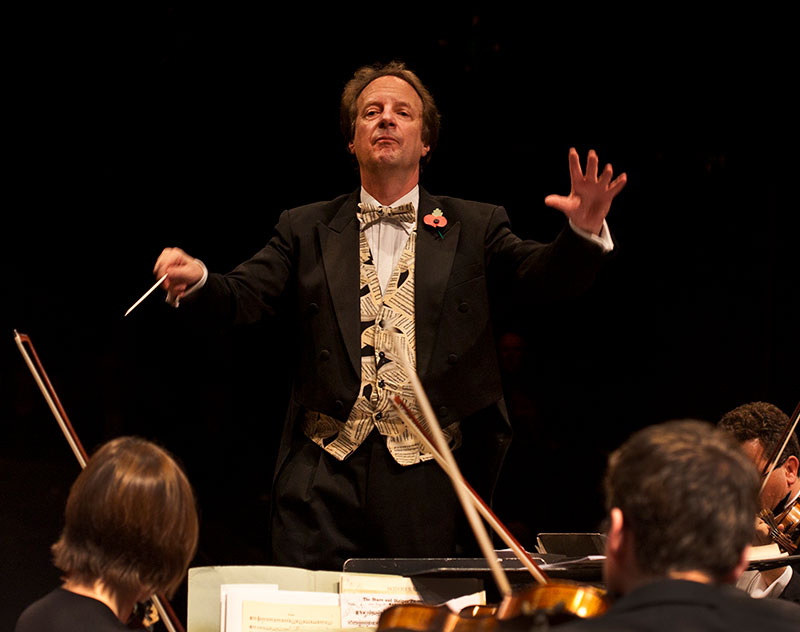 Anthony Inglis
Anthony Inglis is one of the busiest and most eclectic of international classical music conductors. Grammy-nominated; Anthony has led more than 250 performances at the Royal Albert Hall, conducted royal concerts, is the Music Director of the London Concert Orchestra and for the Welsh mezzo-soprano Katherine Jenkins. From 1987 until 2020 he was Music Supervisor/Consultant to Phantom of the Opera in London. He is equally at home in the worlds of opera and ballet.
Away from the music world Anthony has a rich, and continuing, RAF connection. His father was Squadron Leader Jeremy Howard-Williams DFC, WWII Mosquito and Beaufighter pilot. His paternal grandfather, Air Commodore E L Howard-Williams MC, flew in the Army, Royal Flying Corps, Royal Naval Air Service and the RAF. At the beginning of WWII he was deputy to Air Chief Marshal Dowding, friends with Viscount Trenchard, and later became air correspondent at the Daily Telegraph. He was later Executive Chairman and Vice President of the Royal Air Forces Association (1944-47) and founded the Association's members' magazine, Air Mail.
One of his uncle's was one of The Few. Flying in the Battle of Britain with 19 Squadron. Another uncle commanded 27 Squadron at RAF Scampton. His maternal grandfather, Air Vice-Marshal F F Inglis CB CBE, was Chief of RAF intelligence in WWII reporting directly to Winston Churchill. Another relative, a great uncle, was a senior RAF commander in WWII, responsible for the idea of sending the little ships to Dunkirk.
In 2016, his son, Flight Lieutenant Dominic Howard-Williams, graduated from RAF College Cranwell and in 2021 started flying Chinooks with 18 Squadron at RAF Odiham.
A long-standing supporter of the RAF Association, Anthony has experienced the voluntary work of the charity first-hand, taking part in our telephone outreach campaigns.
"My entire family have been involved in the RAF, from its inception to the present day, and I am exceptionally proud to continue those links by becoming an Ambassador for the RAF Association and its crucial welfare and membership work.  My work as a telephone volunteer has forged new speak with them: those who served their country so we can benefit from the freedom we currently enjoy. The Association's work is vital for the well-being of so many people, including me. I hope the beneficiaries realise that the person talking to them at the other end of the call gets as much out of the contact as they do. It's a privilege to talk to them. From my initial findings, I believe the RAF and the RAF Association is a family and, in my experience, family ties are strong."
Vic Norman
Vic caught the flying bug at a very young age from his father as he owned and flew an aeroplane which Vic frequently flew in. Vic never really considered himself to be an 'academic' person, failing both his 11+ and then his common entrance exam at 13, he much preferred the practical aspects of his schooling. In his spare time, he raced go-karts and was chosen to be in the British team but unfortunately was not allowed to race as he wasn't yet the minimum age of 16.
After gaining a few 'O' levels, he enrolled at the Chelsea College of Aeronautical Engineering on the Kings Road. Around this time, he met and fell in love with his now wife, Anne. Between his aeronautical studies, Vic used to re-build and race vintage cars and was also a keen soapbox racer. He also found time to learn to fly at Stapleford Aerodrome where he eventually gained his full flying license.
In the late 1970's, Vic bought his very first aircraft, a Stampe bi-plane – he used this to polish up his flying technique and learn new aerobatic skills. In 1982, he bought a Zlin 50 which was a highly aerobatic machine. Vic used this to perform at over 800 public displays including the 1984 Monaco Grand Prix and British Grand Prix. This was to be the start of rather a large collection.
Vic has successfully managed to earn a living in the display industry for over 30 years. He still loves flying the Stearmans and still gets the same buzz from every display. He is a very experienced and established display pilot and holds a Civil Aviation Authority display pilot examiners authorization. Vic has also run several successful private airshows for charity.
Despite his flying achievements, Vic maintains that his greatest achievements are his 3 amazing children (all with their own flying licence) and the fact his wife Anne has stuck by his side for the last 57 years. He boasts that his last but not least achievement is, he has never had a 9-5 job and is unfamiliar with the concept!
He is Honorary Air Commodore of 614 County of Glamorgan Squadron, RAuxAF.
"It is difficult to put into words how proud I am to be an Ambassador, I have such huge respect for the Royal Air Force and the people serving whether now or in the past, I have spent a major part of my life flying and mixing with RAF personnel and their motivation, attention to detail and plain good manners are standards I continually fail to achieve. I have never really been lonely or without having someone to talk to and spend time with. The thought that some members of the RAF family find themselves in this position is very sad and if I can do anything to help by being an Ambassador what an honour."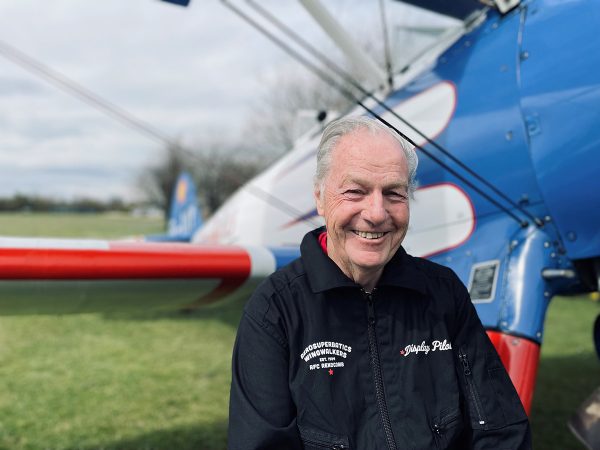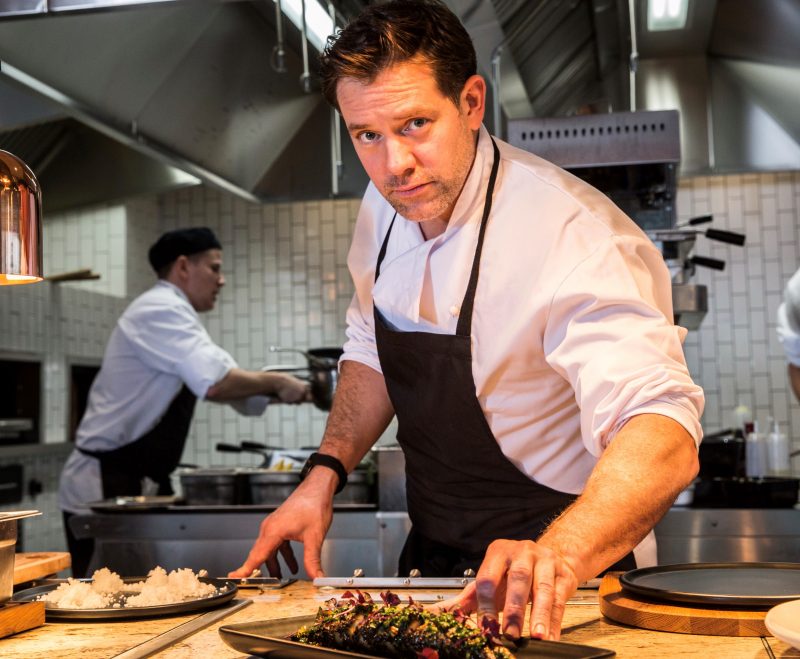 Matt Tebbutt
Matt presents the ever-popular BBC1 food and chat show, 'Saturday Kitchen'. He is also the presenter of its favourite moments partner – 'Best Bites' on BBC2. He also co-hosts 'Food Unwrapped' on Channel 4.  Series eight of this award-winning food and science show, that lifts the lid on what's really in the food we eat, is now in production.
Since he was a child, Matt has always had an interest in the RAF. He is immensely proud that both his grandfathers were in the RAF Regiment during WWII. While studying geography and anthropology at Oxford Brookes University he joined the university air squadron (UAS) and learned to fly. Matt had always intended to join the RAF; however, he eventually decided against this career path and turned to his other ambition: becoming a chef.
Matt is a passionate exponent of modern British cooking, using only the freshest seasonal and locally-sourced ingredients. He trained under such greats as Marco Pierre-White, Alastair Little, Bruce Poole and Sally Clarke. For 14 years, Matt and his wife Lisa ran The Foxhunter restaurant in Monmouthshire (AA Restaurant of the Year 2004) where the daily-changing menu featured an exciting range of wild and foraged foods.
Throughout his career Matt has remained in contact with the people he met during his time in the UAS, several of whom went on to have full careers in the RAF. His career may have taken a different path; however, he has always supported the RAF community. Matt has already shown a huge commitment to the RAF Association supporting our work to combat loneliness and isolation while helping us to promote our mental wellbeing programme.
"I am incredibly proud to be asked to be an Ambassador for the RAF Association. I am in awe of the commitment made by all those in the RAF community and I want to help raise awareness of the Association, to help enable those in need get the support they truly deserve."
Paul Newman
Paul was a Director at NEX Group specialising in over-the-counter energy derivatives. During his time there, ICAP's commodity unit grew from being a mere idea in 1990 to become one of the market's dominant players. Paul now represents NEX as a non-executive director on the boards of two NEX affiliates, Howe Robinson Partners (Ship broking) and Volbroker TFS-ICAP. Paul is an Honorary Group Captain with 601 'County of London' Sqn, RAuxAF.
"Doing what I can to support and encourage the RAF Association is very important to me. It is an exceptional organisation, with exceptional ambitions and exceptional executive staff. Over the years, the Royal Air Force has given me a great deal, and this is one way in which I can say thank you."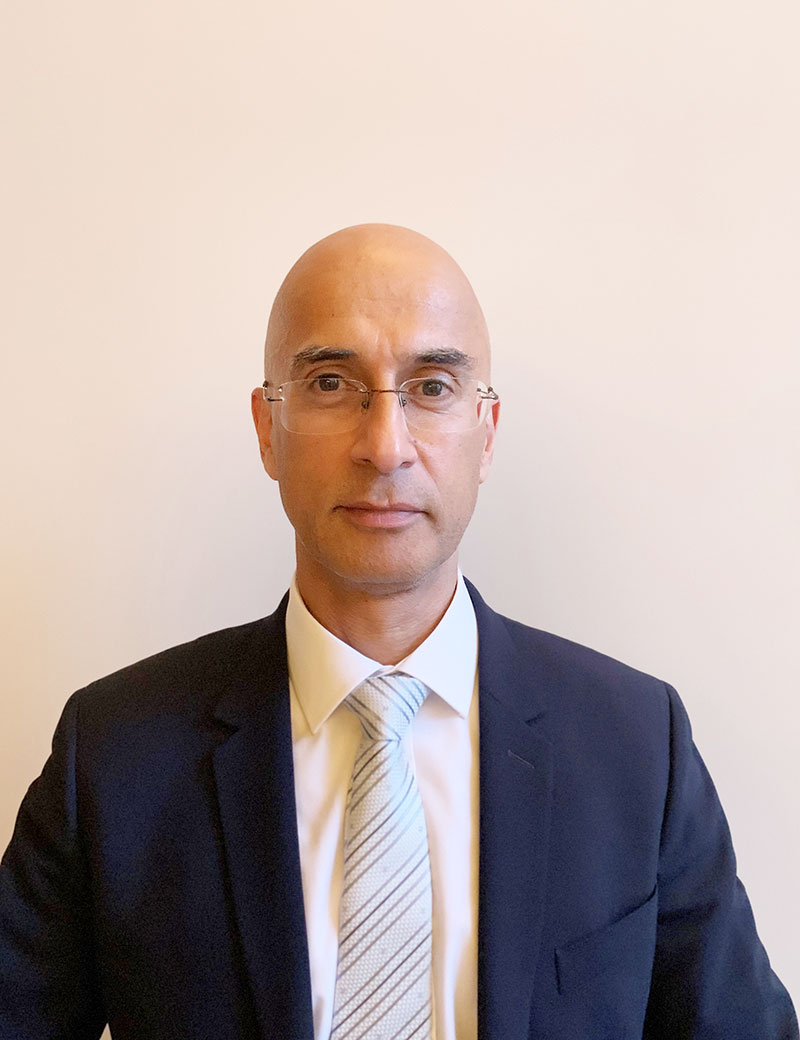 Amrik Sandhu
Amrik is currently Executive Head of Trading and Origination at Anglo American covering business expansion across the commodity complex. Prior to joining Anglo American, Amrik co-founded a boutique commodity advisory business with the objective to engage at senior level to transform businesses creating value for clients. That followed on from a 26 year career in banking as a Managing Director at Morgan Stanley, Bank of America and Deutsche Bank.
Amrik acts as a trustee for a leadership charity and is an enthusiastic runner who enjoys raising money for charity.
"I can think of no better way of giving back than serving as an Ambassador for the RAF Association. I am privileged to be able to maintain the connection started by my late son, and I am inspired to be working with dedicated and passionate people striving to make a difference to our serving and retired RAF family."
Hon Gp Capt Duncan Barber FRAeS
Duncan Barber has enjoyed a successful career in the aviation industry, spanning over 40 years. He first founded a small business (AMSS Ltd) in 1978. From these humble beginnings, the business grew into one of the largest family enterprises in Europe: specialising in the design and manufacture of military and civilian aircraft Ground Support Equipment (GSE) and supplying around 100,000 individual items worldwide. These mission-critical products have served both UK and foreign agencies in some extremely hostile and demanding environments. RAF Brize Norton holds a special place in his heart and he values his close relationship with frontline personnel, whose input was invaluable in the design and development of the Atlas loader. This became the company's Blue Riband product: some 350 Atlas loader variants are in service globally today, with over 40 humanitarian and military agencies.
Since selling the company almost five years ago, Duncan has continued his close liaison with the RAF: he is an Ambassador to both the RAF Association and the RAF Museum, and a member of the RAFBF fundraising team. On the sports front, he is Vice-President of RAF Hockey and an active supporter of RAF Boxing and other sports. Additionally, he is privileged to have been awarded the rank of Honorary Group Captain and to be an active member of 601 (County of London) Squadron RAuxAF.
Duncan remains committed to providing youth employment and apprenticeships within his local community and promoting work experience programmes within manufacturing. He is an active supporter of the South Wales RAF Air Cadets, believing that this organisation is fundamental to the future of the RAF.
Duncan lives in a small village in the Vale of Glamorgan, with his partner Jane, five dogs and a collection of classic cars. He has a son who has served as an engineering officer in the RAF, a daughter and four grandchildren.
"In 2010, it was my singular honour to visit the operational bases in Afghanistan, to review the performance of all my Ground Support Equipment in a battlefield environment. As a civilian, it was an incomparable experience to witness frontline operations in a hostile theatre: providing me with further insight and an enhanced respect for our serving forces, their methods and mindset, and the sacrifices that they and their families make for our country. As a long-standing patron of the RAF Association, it is now my great privilege to become an Ambassador and to further promote the Association in their invaluable work: supporting all RAF personnel in need, whoever and wherever they may be."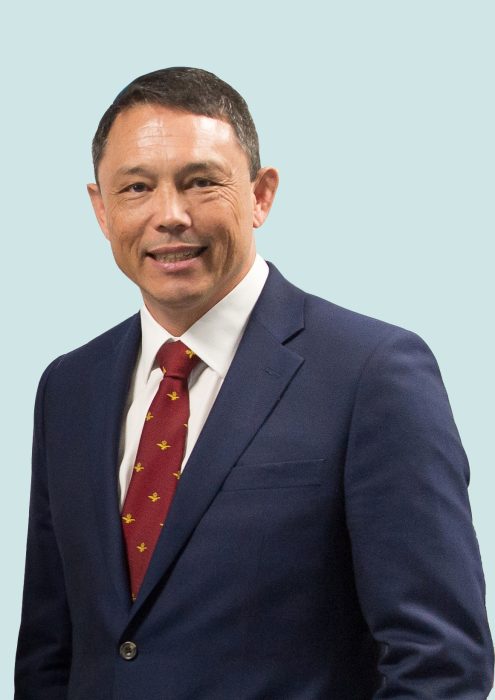 Rory is probably best known for his international rugby career. He scored a record 49 tries for England (85 caps between 1984 and 1996) and also won seven caps for the British Lions touring Australia (1989) and New Zealand (1993). Rory played first class rugby at Leicester Tigers for 14 years and was awarded the MBE in 1992 for his services to rugby. Rory served on the Board of Leicester Tigers as a non-executive director from 2007 to 2020. 
Throughout this record-breaking rugby career Rory amassed 3,000hrs flying as an RAF pilot. In his 18 years in the Royal Air Force he flew the Jet Provost TMk5A, Hawk TMk1A, Tornado GR1, Canberra T17 and the Dominie. He was also Station Flight Safety Officer for RAF Cranwell for three years and helped introduce crew resources management training into the RAF. 
His experience and insight gained through his rugby and RAF careers has allowed him to bring a different perspective into the performance of business teams. In 2009 he founded Wingman, a strategy consultancy, enabling organisations to deliver their business strategy effectively. He was appointed a Deputy Lieutenant to the Lord Lieutenant of Leicestershire in October 2019. 
"I am very honoured to be an Ambassador for the RAF Association. It was a privilege to serve in the RAF and I am very much looking forward to doing my part towards helping to raise the profile of the work the RAF Association does for the regulars, reserves and veterans, as well as their families." 

Rory has supported the RAF Association for many years. He has made outreach welfare calls and, in 2021, joined forces with fellow-ambassador and RAF Weapons Technician Josh McNally, who plays rugby for Bath and England, to make a short film about rugby, the RAF and the importance of remembrance. He also helped represent the Association at the December 2022 ICAP fundraising day in the City of London, which brought in funds of more than £80,000.
Marshal of the Royal Air Force The Lord Stirrup KG GCB AFC FRAeS FCMI
Air Chief Marshal Sir Stephen Dalton KCB ADC BSc FRAeS CCMI
Air Chief Marshal Sir Joseph Gilbert KCB CBE LLD (hc)
Air Chief Marshal Sir Glenn Torpy GCB CBE DSO ADC BSc (Eng) FRAeS
Air Chief Marshal Sir Andrew Pulford GCB CBE ADC
Air Chief Marshal Sir Stephen Hillier GCB CBE DFC ADC MA
Air Marshal Sir Dusty Miller KBE
Air Marshal P O Sturley CB MBE BSc FRAeS
Air Vice-Marshal P Liddell CB BSc CEng FIET FRAeS
Air Vice-Marshal N Bairsto CB MBE
Air Commodore A H Vaughan OBE BA FIMgt
Dr Bryan Pattison